Brussel, 20 April 2022
Financial report 2021:
200,119

€ spent on projects and activities
Due to an increased level of activity in 2021,
ECSWE

closes the financial year 2021 with a loss planned loss of

27,364

€ that was covered by dedicated reserves.
Previous savings enable increased level of activity
The pre­vi­ous finan­cial year end­ed with an unex­pend­ed sur­plus of 35.682 € allow­ing Board and Man­ag­ing Direc­tor to draw up an ambi­tious bud­get for 2021. The planned loss of 35.960 € enabled an increased lev­el of activ­i­ty in the fields of advo­ca­cy and projects on per­son­alised assess­ment and media edu­ca­tion. It also helped fund mem­ber involve­ment in new­ly estab­lished the­mat­ic work­ing groups on top­ics such as cur­ricu­lum devel­op­ment, upper schools or ped­a­gog­i­cal research.
2021 ends with smaller losses than expected
The small­er loss of 27,364 at the end of 2021 can be explained by a high­er income gen­er­at­ed from mem­ber­ship fees and projects, where­as over­all spend­ing on staff costs, oper­a­tions and activ­i­ties remained below bud­get­ed spend­ing lev­els. This also allowed for a real­lo­ca­tion of already bud­get­ed resources to run­ning projects.
Budget vs. Profit and Loss Statement
Income 2021

Bud­get 2021

Result 2021

Mem­ber­ship fees
167.000
Mem­ber­ship fees
169.830

ERASMUS

Projects
0

ERASMUS

Projects
1.700
Oth­er income
0
Oth­er Income
1.224
Total
167.000
Total
172.754

Expenses 2021

Bud­get 2021

Result 2021

Staff costs*
121.500
Staff costs*
119.821

ERASMUS

Projects**
9.000

ERASMUS

Projects**
23.058
Oper­a­tions and activities
74.460
Oper­a­tions and activities
57.240
Total
202.960
Total
200,119

Result 2021

Bud­get­ed result
- 35.960
Result end 2021
-

27,364

* 2.5 full time equiv­a­lents; **

ERASMUS

project on per­son­alised assess­ment and

HERMMES

project on

ICT

and Media Education.
A question? Please don't hesitate to contact us!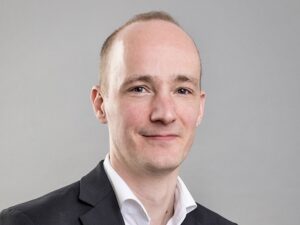 Georg Jürgens