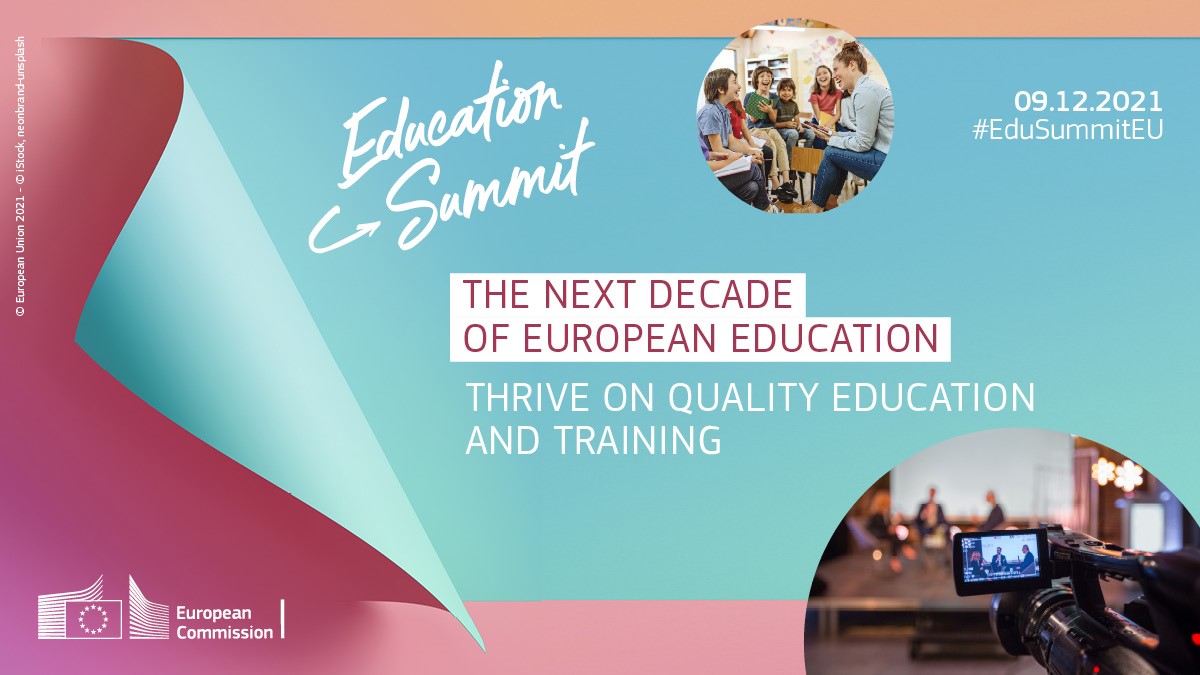 ECSWE

participate in 4th European Education Summit
The Euro­pean Edu­ca­tion Sum­mit is the annu­al flag­ship event of the Euro­pean Edu­ca­tion Area, the EU's shared vision of a mod­ern and inclu­sive Euro­pean edu­ca­tion and train­ing sec­tor, fit to face the dig­i­tal and green transitions.
For ECSWE, par­tic­i­pa­tion in the sum­mit is key to bet­ter under­stand cur­rent trends in pol­i­­cy-mak­ing and to under­stand the impli­ca­tions for our mem­ber asso­ci­a­tions and schools. We are there­fore curi­ous to learn more on the man­i­fold themes on the agenda.
After a chal­leng­ing year, the Euro­pean Com­mis­sion invites pol­i­cy­mak­ers and oth­er stake­hold­ers to joint­ly look to the future of edu­ca­tion and train­ing in the Euro­pean Union (EU).
How can the edu­ca­tion sec­tor be improved to the ben­e­fit of all?
How can it be made more inclu­sive and fair – from ear­ly child­hood edu­ca­tion and care to high­er edu­ca­tion and adult learning?
How can the well-being of teach­ers and pupils be improved?
How can smart invest­ment lead to high-qual­i­­ty edu­ca­tion and training?
What can be done to progress the green and dig­i­tal trans­for­ma­tions of the sector?
At this year's Euro­pean Edu­ca­tion Sum­mit, par­tic­i­pants from across the EU will dis­cuss ideas and best prac­tices to search for answers to these ques­tions and more.