Brussels, 14 December 2021
ECSWE

sets itself ambitious strategic priorities
Starting in 2022, the Board and staff will strengthen advocacy and
PR

, provide capacity building to members and facilitate networking and collaboration between members and partners.
More working time budgeted to strengthen advocacy and
PR
Start­ing in 2022, the posi­tion of our Advo­ca­cy and PR Coor­di­na­tor Dora Šimunović will be upgrad­ed from a part-time posi­tion to a full-time job. This will help to bet­ter dis­sem­i­nate our work and to fur­ther pro­fes­sion­alise our advo­ca­cy for an age-appro­pri­ate and devel­op­ment-ori­ent­ed ICT and media edu­ca­tion. Our ongo­ing advo­ca­cy with­in the frame­work of the Euro­pean Edu­ca­tion Area has also been strength­ened by the suc­cess­ful appli­ca­tion of our Ped­a­gog­i­cal Advi­sor Mar­tyn Raw­son for mem­ber­ship in the new­ly estab­lished EU work­ing group on Path­ways to School Suc­cess.
Strengthening member associations through capacity building
In response to our mem­bers' desire to fur­ther pro­fes­sion­alise their own advo­ca­cy, PR and asso­ci­a­tion man­age­ment at the nation­al lev­el, the ECSWE Board and Man­ag­ing Direc­tor Georg Jür­gens are com­mit­ted to sup­port­ing bet­ter work­ing con­di­tions for nation­al Stein­er Wal­dorf school asso­ci­a­tions through capac­i­ty build­ing in all three areas. Envi­sioned activ­i­ties range from offer­ing spe­cialised train­ing to sup­port­ing small and under­fund­ed nation­al asso­ci­a­tions in their fundrais­ing efforts in order to recruit and train pro­fes­sion­al staff.
Facilitating networking, peer learning and transnational cooperation
In order to high­light and mobilise the huge poten­tial of mutu­al sup­port among our mem­bers, the Board and Man­ag­ing Direc­tor have com­mit­ted to facil­i­tate net­work­ing and peer learn­ing among mem­bers by allo­cat­ing more time in Coun­cil meet­ings for infor­mal exchanges and the shar­ing of good prac­tices, by estab­lish­ing inter­ac­tive online com­mu­ni­ca­tion chan­nels, by occa­sion­al­ly host­ing online the­mat­ic work­shops and by estab­lish­ing Coun­cil work­ing groups. More efforts will also be ded­i­cat­ed to bet­ter net­work­ing with our inter­na­tion­al part­ners and to the transna­tion­al coop­er­a­tion in the frame­work of EU fund­ed projects.
A question? Please don't hesitate to contact us!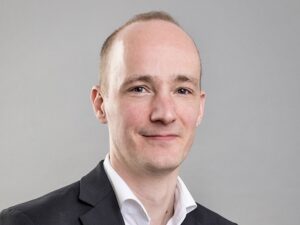 Georg Jürgens